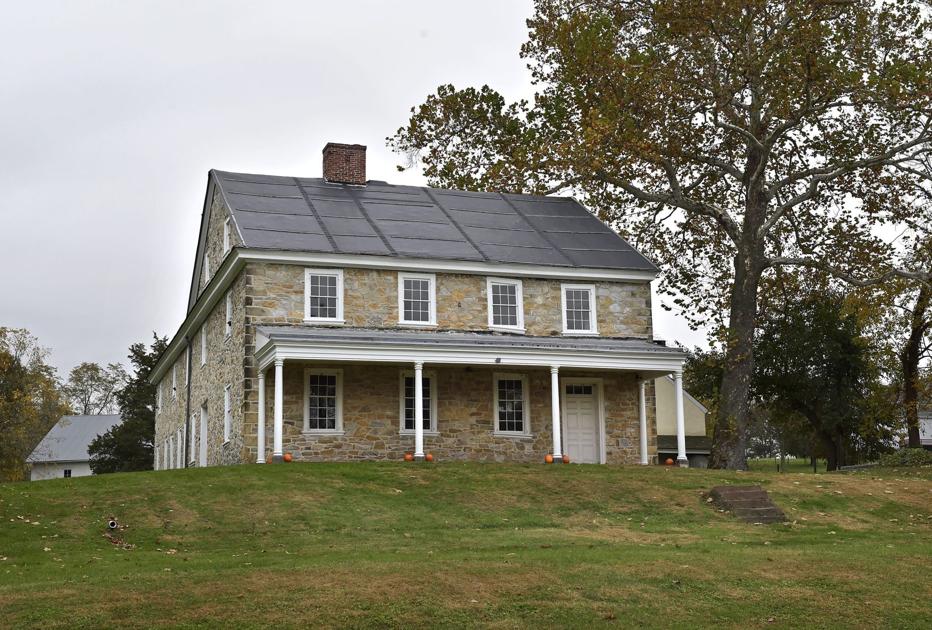 Strange sights and sounds have been heard over the years in the Haldeman Mansion in Bainbridge, says Lora Shirey, a board member of the nonprofit group that maintains the historic home.
And some ghost-hunting enthusiasts will be seeking their source Saturday night as part of the third Haldeman Mansion Paranormal Expo.
Shirey heads up the 5-year-old paranormal program for the mansion, the historic home of 19th-century scientist Samuel Haldeman.
Originally a skeptic, Shirey says she became a paranormal investigator after living in a York County house she says was filled with negative energy and threatening spirits.
Some of her investigations have taken place at the mansion. She says she believes the historic house is inhabited by a variety of spirits including those of a little boy and girl and a "grouchy man."
"It used to be that a lot of locals would say that there was stuff going on in the mansion," Shirey says. "A lot of paranormal teams from all over would call and ask if they could investigate."
A few years ago, she says, she approached the Haldeman Mansion Preservation Society, a nonprofit that maintains and repairs the mansion as a historic site.
"I told them, 'You know, this place is crazy haunted, and you guys could make some money (toward the building's maintenance) if you started a paranormal program,' " Shirey recalls.
That paranormal program now offers a variety of nighttime ghost-hunting experiences in the historic house for groups of six or more, Shirey says.
Paranormal investigators, authors, mediums and healers will be among the speakers Saturday throughout the day at the Paranormal Expo, which benefits the mansion's maintenance and preservation efforts.
"The lectures will start at about 11:30 in the morning and run until about 7 or 7:30 (p.m.)," Shirey says.
Separate tickets for a 9 p.m. paranormal investigation of the mansion, Shirey says, were just about sold out as of last week.
"All the money we raise goes back into the mansion," she notes.
One of the local speakers at the conference will be Rick Fisher, an author who has written about Ouija boards and paranormal activity along the Susquehanna River.
"He really is an expert in the field of the (hauntings) of Columbia, Marietta — the river towns," Shirey says.
Area medium Kelly Weaver, who specializes in communication with deceased pets, will be at the expo as well.
Bearfort Paranormal, a ghost-hunting group from Connecticut, and members of the Pennsylvania Underground Paranormal Society are scheduled to speak, too.
Shirey notes the society members will be demonstrating an original Frank's Box — a device created by the late Frank Sumption to capture paranormal electronic voice phenomena via radio frequencies and white noise.
Other guests Shirey has scheduled for the expo include:
• Sgt. Mike King, from the Destination America TV show "The Ghosts of Shepherdstown."
• Chris DiCesare, known as Ghost Boy of Geneseo, who will talk about paranormal experiences he says he and his roommates experienced in 1985 in their dorm room at a New York university.
• The Mountain Gypsies, a mother-and-daughter team of spiritual healers.
• Medium and spiritual adviser Melanie Bruch, who will be available for card readings.
Shirey says the expo will include a silent auction and will feature vendors selling such items as paranormal investigation equipment.
Food such as hamburgers, hot dogs and cheese quesadillas will be available for purchase outside the mansion during the event, Shirey says, adding those attending are free to bring lawn chairs to sit outdoors while taking a break from the expo.
More interesting Articles from