A photograph taken at the Colorado hotel that helped to inspire Stephen King's bestselling novel "The Shining" shows what appears to be two "ghosts."
The Mausling family of Aurora, Colorado, participated in a "spirit tour" at the 108-year-old Stanley Hotel in Estes Park last month. After returning home, they noticed a photo taken by John "Jay" Mausling that seemed to show a young girl walking down the stairs.
(Story continues below image.)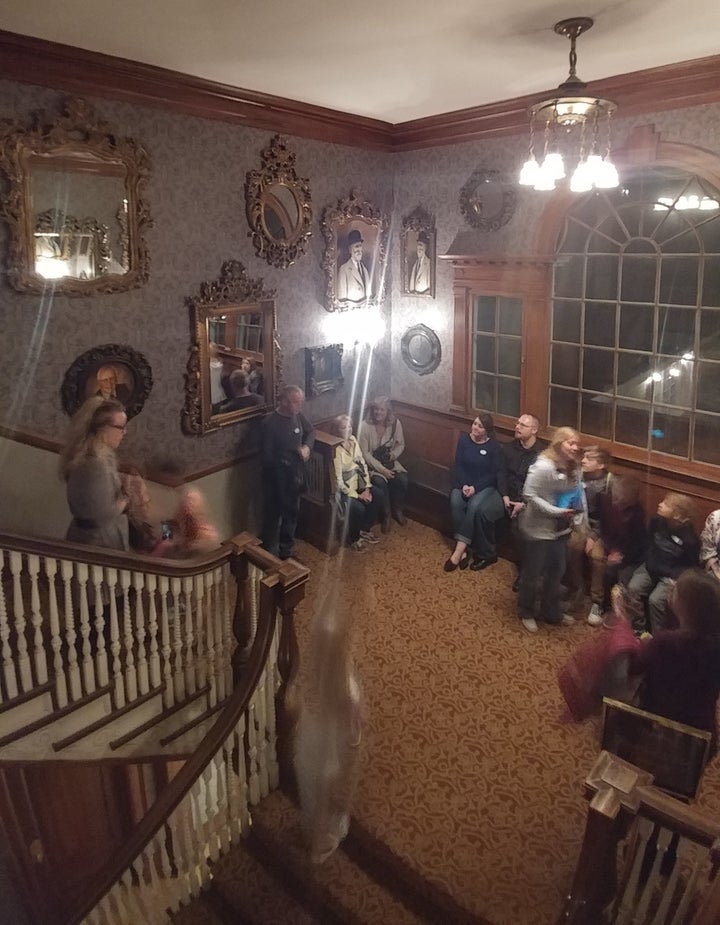 John Mausling and his wife, Jessica Martinez-Mausling, told HuffPost via email that there were no young girls in their 11-member party or on the tour.
"At first we tried to be logical and think we somehow missed her so we asked our kids, their girlfriends and our friend if they remembered seeing a little girl," they wrote. "Nobody did. We do not remember seeing anything on the stairs when we took the picture."
Here's a close up of the mysterious figure on the stairs:

"I really like this photo," Hansen said. "Assuming that it's not doctored, it ranks up there as one of the best photos of possible paranormal evidence I've seen. If it is faked, I've got to hand it to them for their level of detail and creativity because there's usually enough easy signs to suggest hoaxing."
While the ghostly girl stood out the most, the photo may also feature a second apparition.
The Mauslings said that at the time the photo was taken, there were just two people on the stairs: the tour guide and someone else on the tour with a cellphone. However, the image shows what could be a third figure, who appears to be walking up the stairs and away from the tour group: