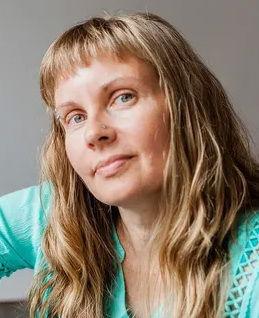 Part of staying healthy is staying creative. Allowing yourself space to do this is vital to our well-being; it's part of taking care of ourselves. Here are some ideas:
1. Admit that this is a terribly stressful time. Once we admit this, we can take better care of ourselves. Check in with yourself. How are you doing? What do you need from yourself right now?
2. Take a day off from social media and the news. There are many, many articles and opinions on Facebook right now. There are also conspiracy theories, anger, and misinformation. The situation is so fluid and fast-changing; take a breath and step back. You use a lot of energy constantly keeping up on things — energy that could be spent being creative.
3. Get into nature. Make it a point to take a walk or hike daily. Go shoeless in your yard, feeling the earth with your feet.
4. Meditate on your creative process. Do you take pen to paper first, or do you go straight to the computer? Are you motivated by word count, time spent writing, or something else? Do you have a favorite time of day to write?
5. Try your hand at another genre. Are you a poet? Try writing a short story.
6. If you're hunkering at home with small children, involve them. Write a story together and then act it out. Recite poetry or sing with or to them.
7. Keep a journal. Once you write down your fears, sorrows, and hopes, you can own them. Then you can do with them what you need.
8. Write a letter to your future great, great grandkids about this moment in history.
9. Look for something good everyday. One of my best friends, who lives in Illinois, and I are texting each other daily about one good thing that happened that day. Nothing is too small.
10. Most of all, be intentional. Take time everyday to be creative, even if it's just five minutes. It's not selfish. It is nourishing and makes you better to handle these challenging times.
Lorna Rose-Hahn is board president for Write on the River, a nonprofit group that serves as a community for professional and aspiring writers.
Read More On This At "strange news" – Google News